Here's a bunch of collectible video game stuff that I'm currently watching on eBay.   People have a ton of great stuff listed right now…maybe because the holiday season is coming up or maybe people are just hard up.  Either way, it looks like you can find rare video games surfacing for about any vintage system right now.  Happy eBaying and collecting!
Video Game Collectibles:
1982 ticket DISNEYs TRON Video Game Tournament +paper
1989 Super Mario Bros 2 Nintendo of America Glass NR
Nintendo Power Lunch Box Super Mario & Zelda From 1989!
Vintage NINTENDO NES Store Display Lighted Sign
Vintage 1982 Tomy Pac-Man Water Game & Box Arcade Video
NINTENDO Nes BUTTON PIN Second Amendment -Custom Design
AVGN KO Boxing Video Game Cover
Dragon's Lair Dirk Animation Cel Don Bluth video game
ATARI 2600 STAR RAIDERS MOBILE STORE DISPLAY 1982
ATARI 2600 TEMPEST MOBILE STORE DISPLAY 1982
Rare Retro Games, Prototypes, Demo Carts, etc.:
RED DEMONSTRATION Cartridge – Intellivision, VERY RARE!
4-TRIS Intellivision: Philly Classic Version! Complete Limited edition Intellivision homebrew game cart, which is obviously Tetris for the Intellivision!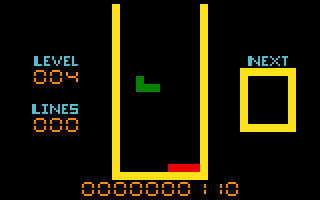 INTELLIVISION II TEST CARTRIDGE: Service Manual, Sealed
NINTENDO IS DEVELOPMENT WIDEBOY 64 CGB CARTRIDGE DEV
*EXT RARE* ATARI 2600 JAWBREAKER PROTOTYPE??
Atari 2600 Promotional Use Only System " LOOKS NEW "
Mondu's Fight Palace Sega Genesis RARE RELEASE PROTO
Tecmo Super Bowl Sega Genesis PROTOTYPE game proto RARE
Nintendo NES STADIUM EVENTS Game GREAT SHAPE Rare
Nintendo NES Flintstones Surprise At Dinosaur Peak CIB
Super Off Road Sega Genesis Game SAMPLE COPY rare proto
Warsong Sega Genesis Game PROTO RARE war song sample
Collect sealed Sega Dreamcast games?  eBay seller jfrost0809 has a bunch!  Nothing too rare, but a great chance to fill out a collection in one shot.
Reproduction Carts:
These can be purchased from various websites for about $25 each, but are cool to find here on eBay.
4 nes games lot earth worm Jim 2 3 bubble bath babes…
Xybots for nes Tengen mint very very rare
1990 Nintendo World Championships Repro Cartridge # 253 (You can find these on RetroUSB.com)
Recently Ended:
Nintendo World Championship VIP Guest Sticker 1990 (Sold by kofcrayon on eBay for $17.37 USD on Oct. 10, 2009)