It's no accident that collectors love eBay!  Here's a bunch of rare & unique video game items that are currently up for sale:
NINTENDO M82 CONSOLE+FULLY LOADED+ZAPPER GUN+CONTROLLER
The Nintendo M82 or "M82 Game Selectable Working Product Display" was an in-store demonstration unit that allowed customers to try up to 12 games before they bought them.  What's unique here is that unlike arcade machines of the time, this unit allowed for use of normal NES cartridges.  Thus a store owner could quickly update the machine with the newest releases. (Sold on eBay for 510.05 GBP / ~$833.93 USD on Oct. 27, 2009)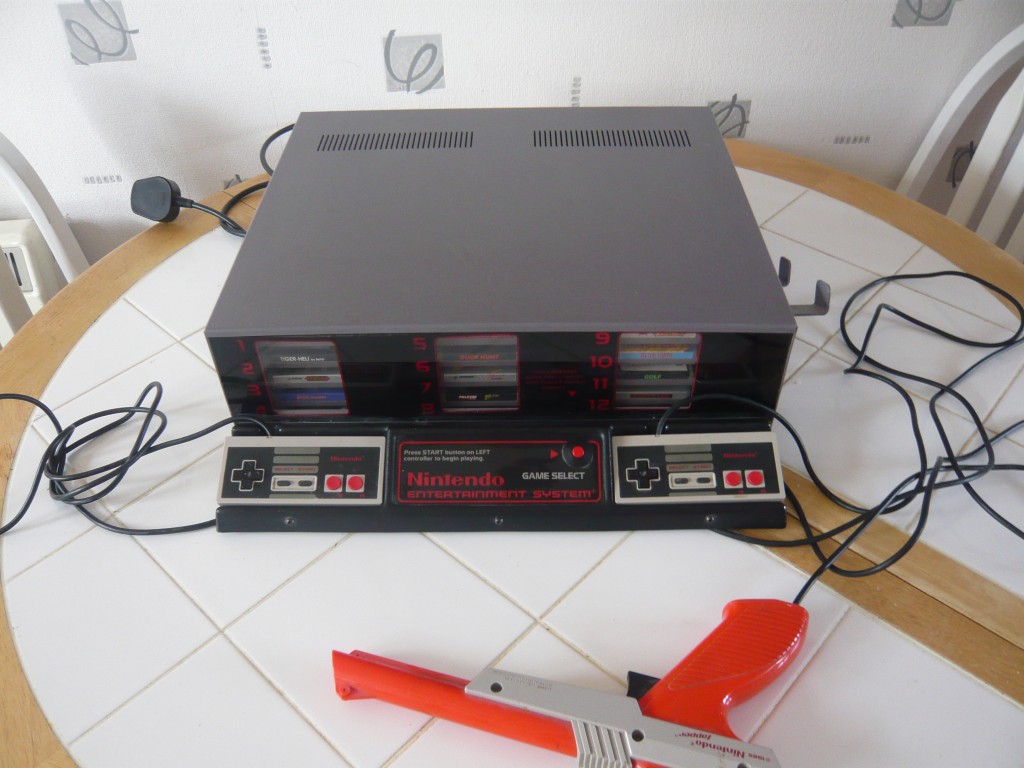 If you're interested in seeing what Nintendo was doing before the release of the NES, you've got to see ebay seller "donkey*kong" items from the 60s and 70s.  If for some reason you missed the live auctions, pray that they're linkable in his feedback.
Here's an assortment of other Nintendo Rarity and Radness:
Bubble Bath Babes Nes Panesian Unlicensed Nintendo
NES CONTRA FORCE NEW IN FACTORY SEALED BOX H-SEAM (Sold on eBay for $660.00 USD on Oct. 25, 2009)
Nintendo Super Glove Ball Demo Prototype Free S/H
Custom Mighty Muggs Battletoads Pimple figure NES SNES
Game Boy Color Racing Ratz Adventure Prototype Free S/H
Game Boy Color Matchbox Emergency Patrol Prototype
And auctions just ending:
original peek-a-boo poker nes paper insert for game case on Oct. 20, 2009 at $77.00 USD